Y7 Ice Cream Sundae? No – it's Ice Cream Thursday!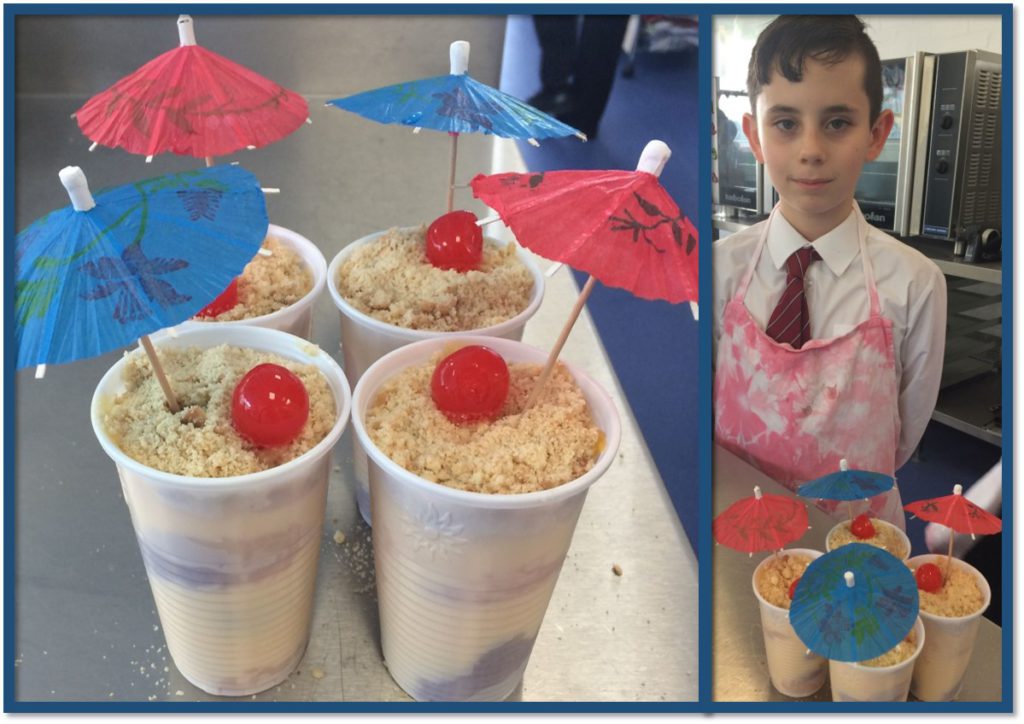 Y7 have been getting their chef hats on and making some wonderful concoctions.
They have designed and produced ice cream sundaes that have had our mouths watering! Jude was especially proud of his work and we are very pleased to share his work with you.